On Tour
We are currently touring adapted versions of Literary Voices, Communities and Collectives and the Listen Up! artworks to a range of national and international settings, including conferences, community centres, clinical contexts and festivals. If you would like to make a suggestion for a suitable venue, please get in touch with us to discuss the details.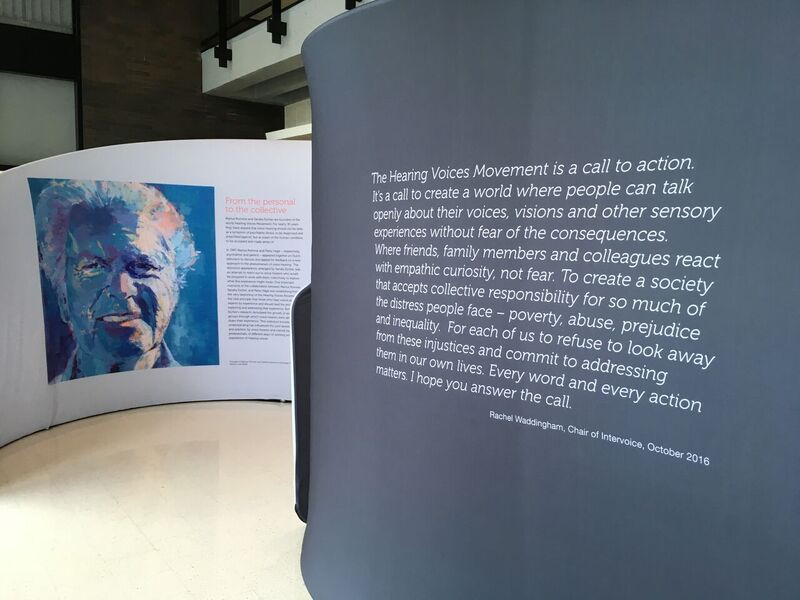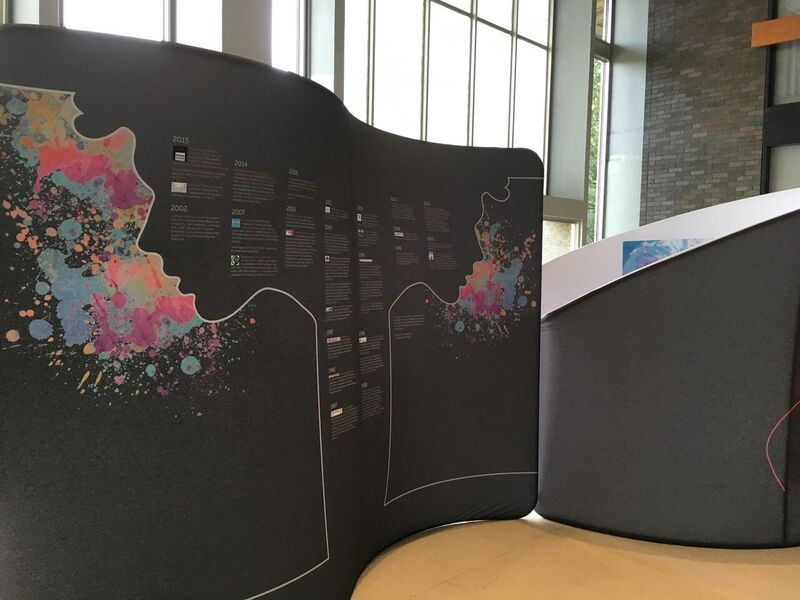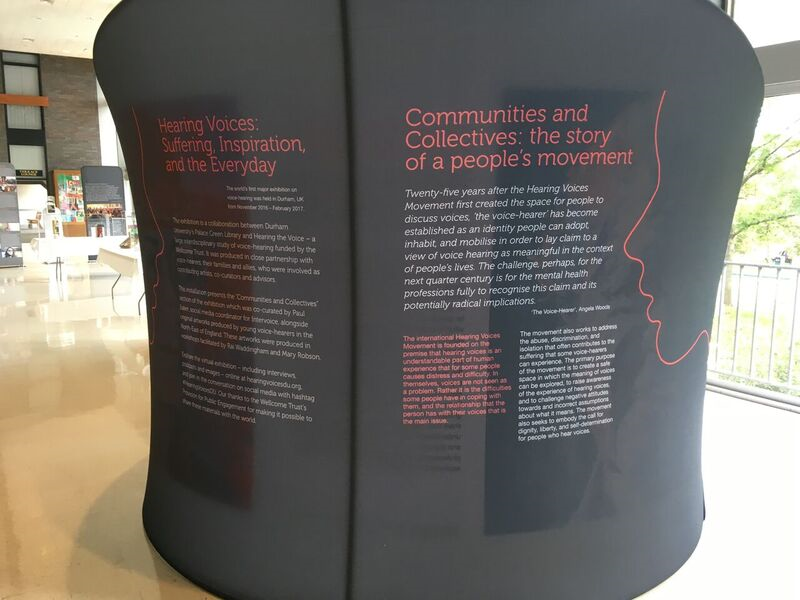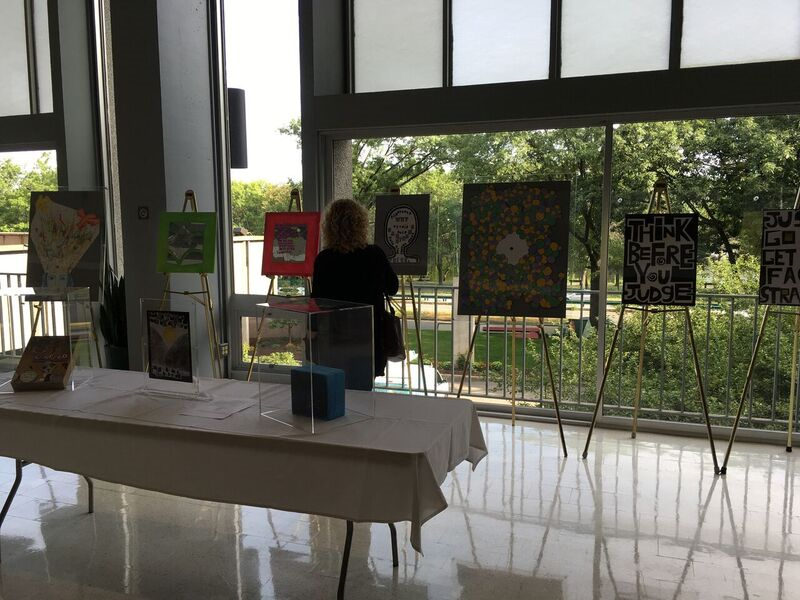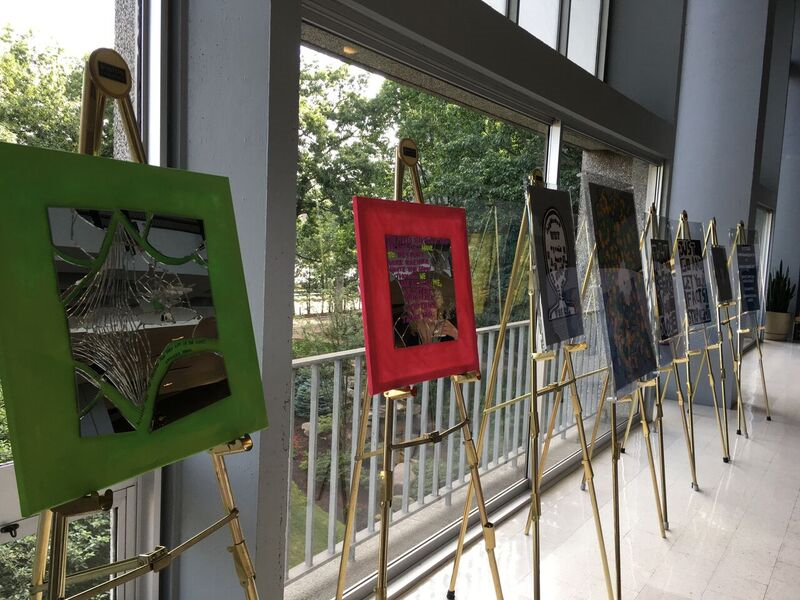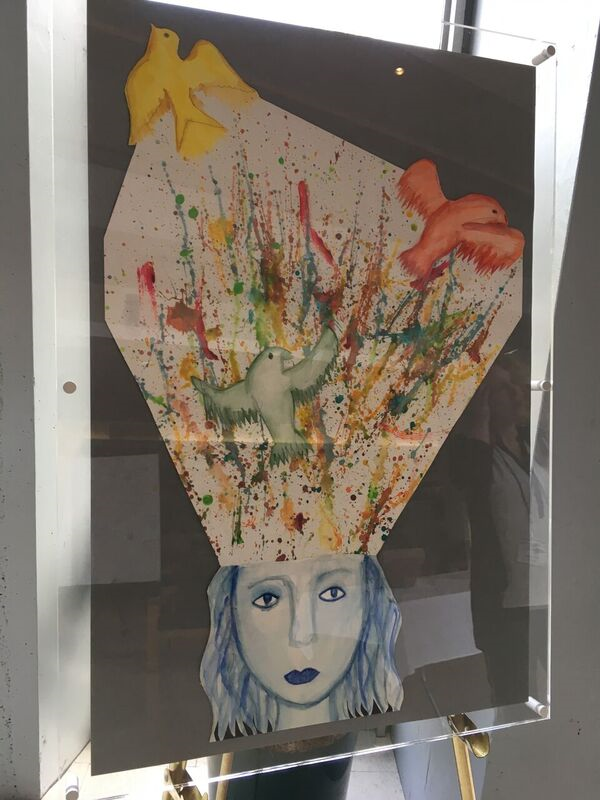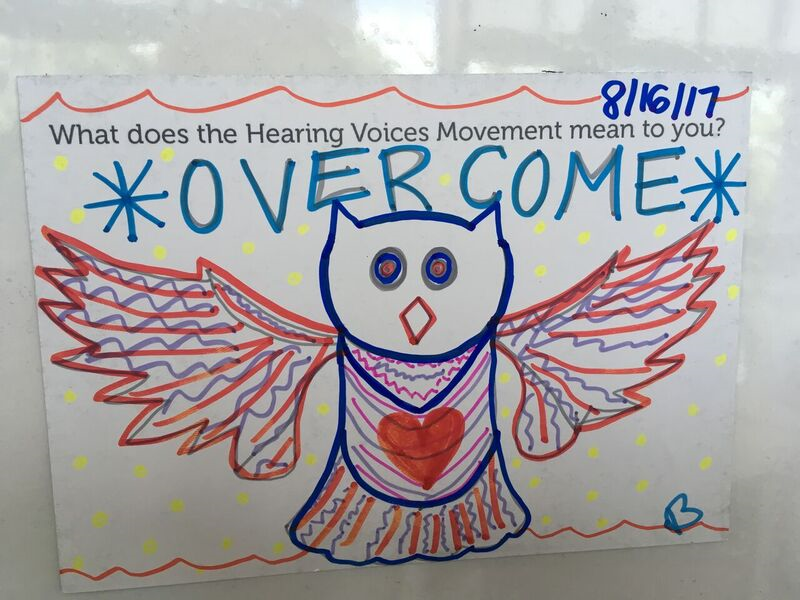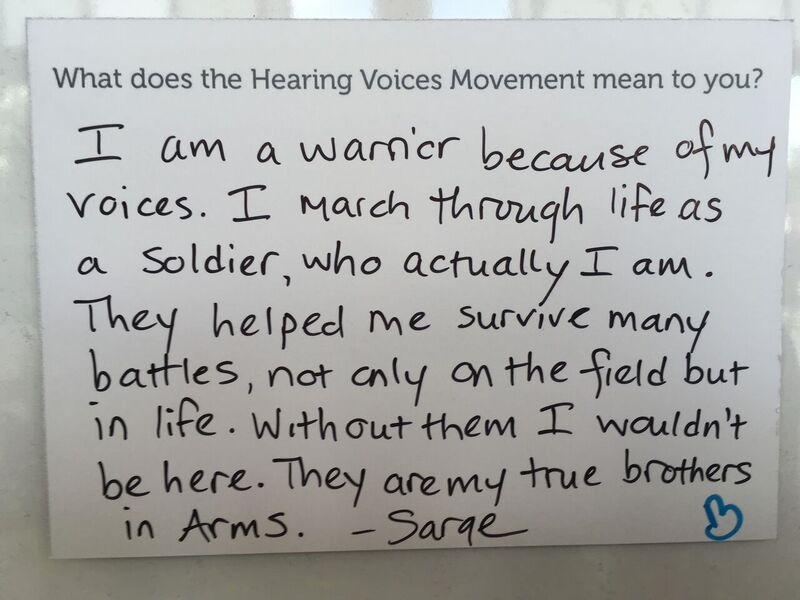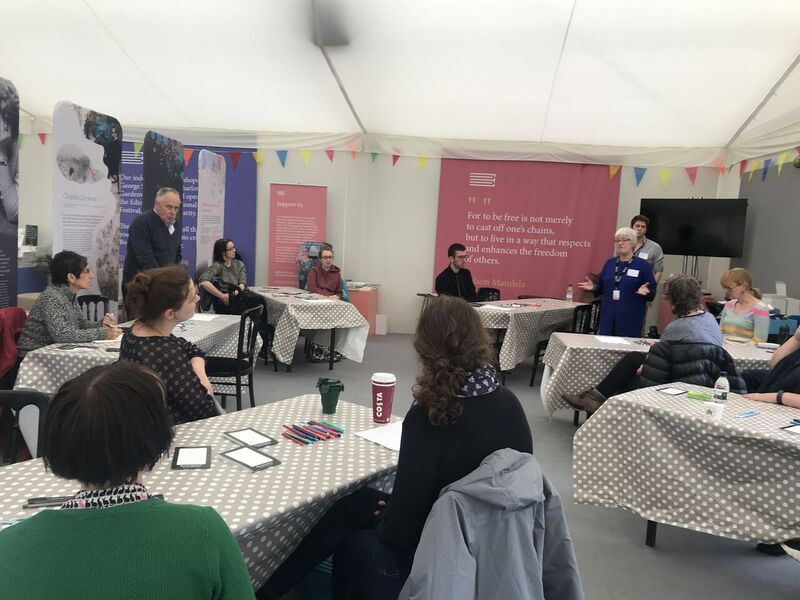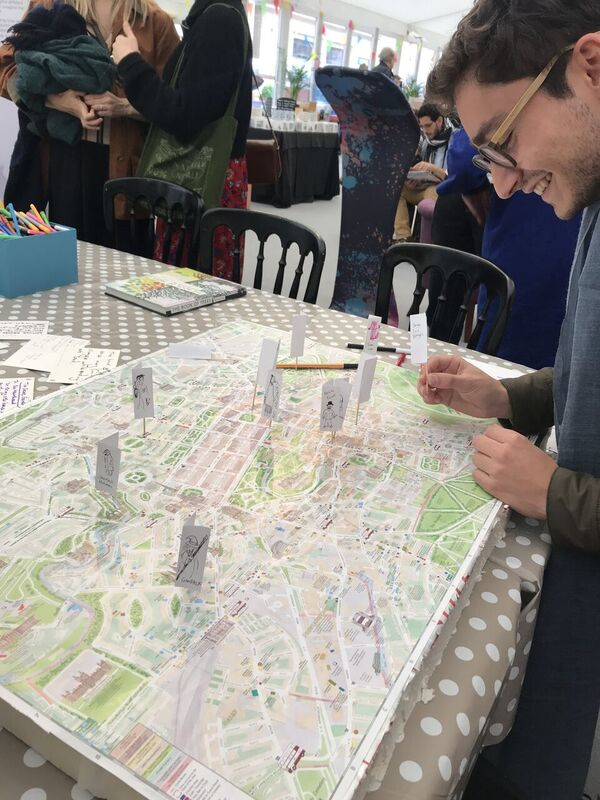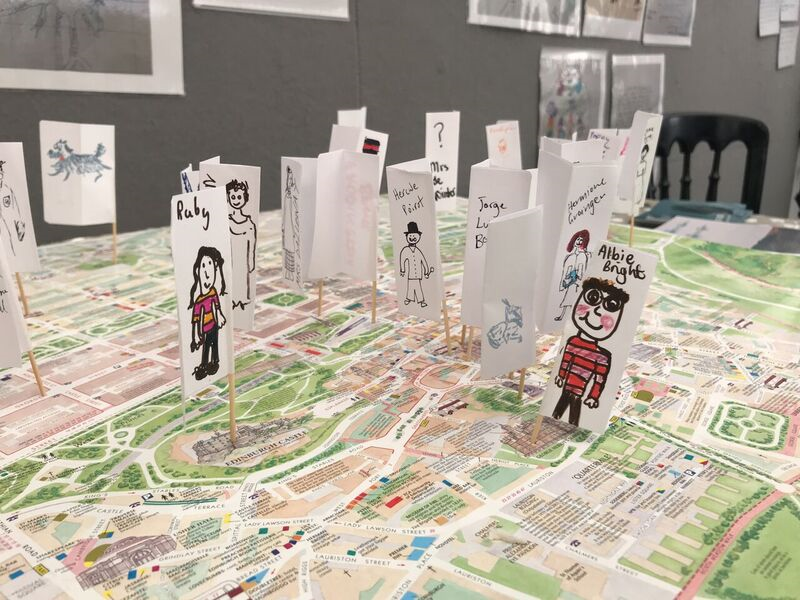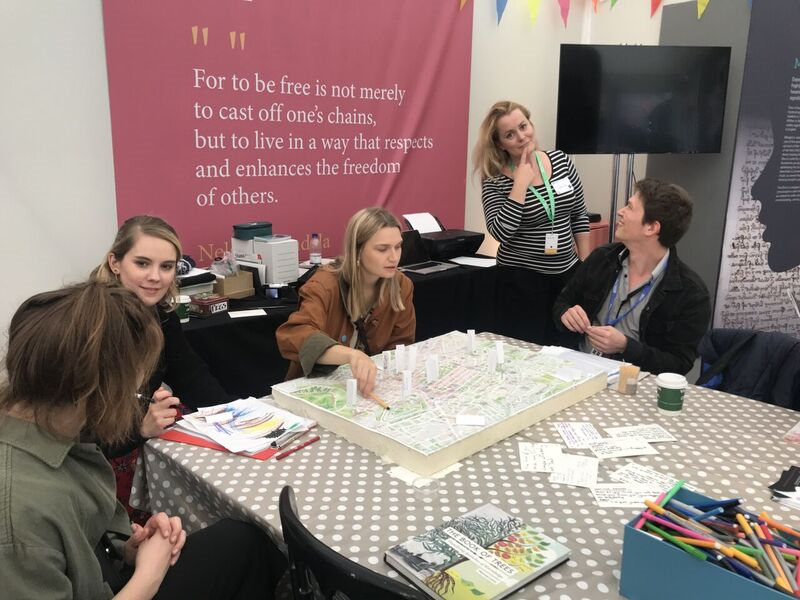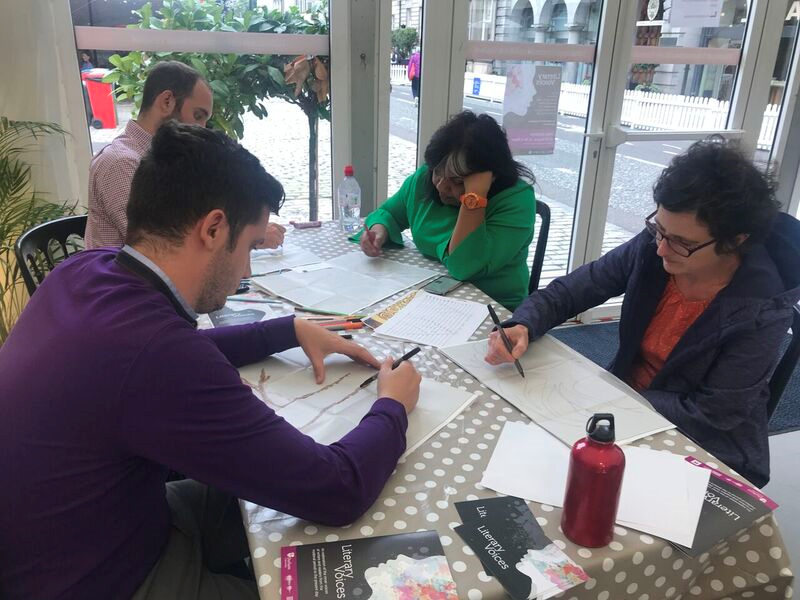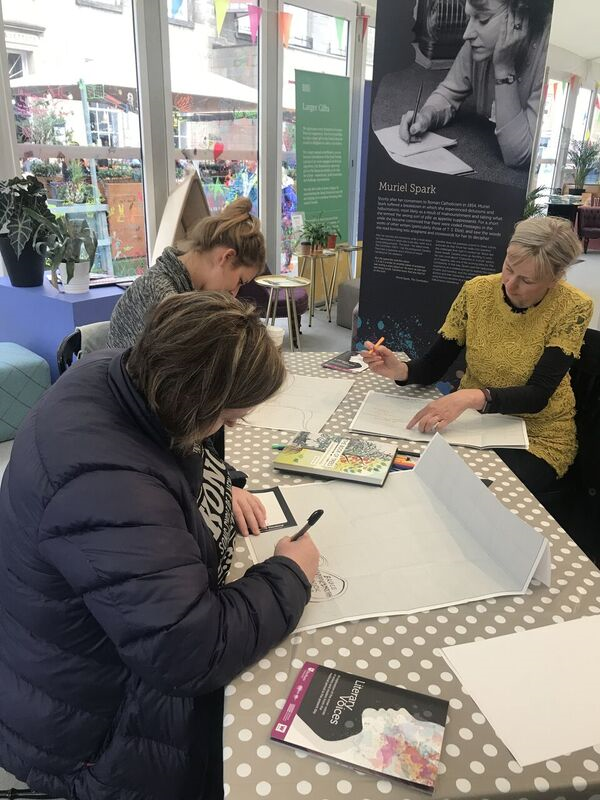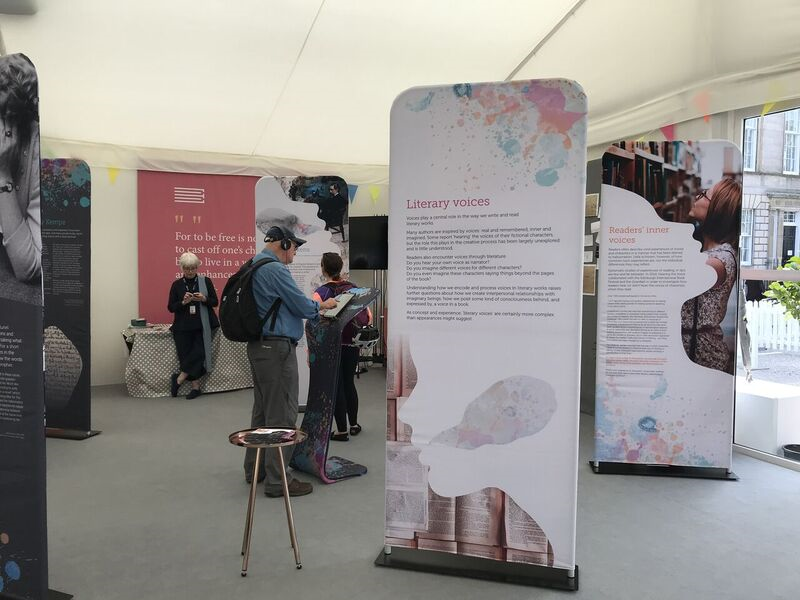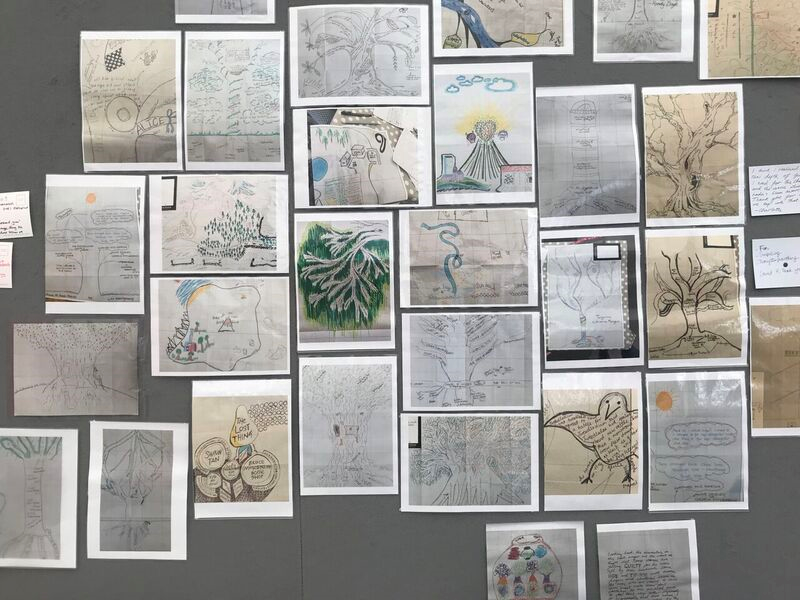 Boston
WORLD HEARING VOICES CONGRESS 2017
BOSTON, USA
intro
Exhibition stands from the touring version of Hearing Voices: Suffering, inspiration and the everyday.
lu4
A delegate examines artwork produced by Listen Up! participants.
whiteboard
Postcards created by delegates describing what the Hearing Voices movement meant to them.
gandalf
EDINBURGH INTERNATIONAL BOOK FESTIVAL
Team members inspect the exhibition monoliths.
Team members inspect exhibition monoliths.
Workshop on readers' inner voices.
Workshop on readers' inner voices.
workshop2
Mapping reading experience with creative facilitator Mary Robson.
maps
Adding literary characters to the map.
think
Visitors and team members enjoy the Literary Voices activities.
draw
How do readers 'hear' the voices of characters when they read? Visitors map these experiences.
sparkdraw
Visitors mapping their reading experience through art.
GA
Gillian Allnutt reads from wake, her newest poetry collection.
wiv
A visitor listens to the exhibition podcasts.
art2
A display of reading experience trees created by workshop participants.
Past and future destinations include: